The exhibition JJ Levine: Queer Photographs invites you to discover the work of Montreal photographer JJ Levine via a selection of portraits drawn from three different series. In staged photographs of queer subjects in intimate, domestic settings, Levine questions the representation of traditional binary gender roles. Composed of 52 large format photographs, including several that have never been exhibited, the compelling exhibition is complemented by a video illustrating the artist's creative process. Actually a retrospective of Levine's portraiture work that he began in 2006, it borrows from the studio portrait tradition to celebrate people who self-identify as queer.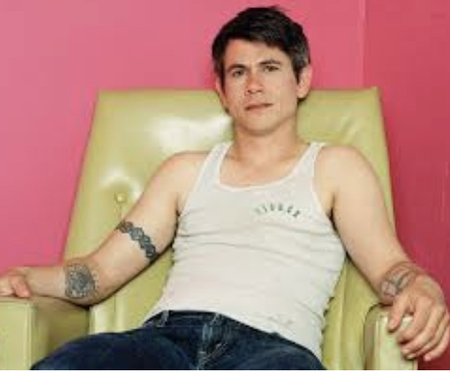 THREE PORTRAIT SERIES
Queer Portraits, started in 2006, is composed of portraits of individuals, couples and children chosen by the artist from among his queer friends. Veritable mises en scène of daily life, these photographs, usually taken in the models' homes, aim to define the personal identity of the subjects. The artist considers this ongoing series a "life project."
Alone Time depicts heterosexual couples sharing intimate moments, primarily in domestic settings. However, each couple is in fact composed of only one model playing both the male and female characters. To construct these portraits, the artist layers several different negatives together. This ongoing project began in 2007.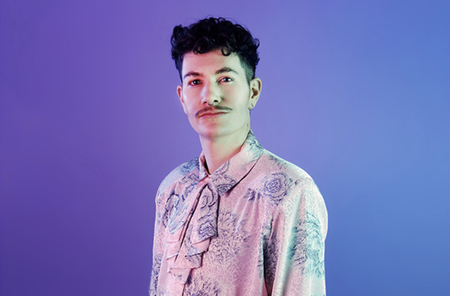 Jj Levine Queer photographs
At first glance, Switch appears to be a series of portraits of heterosexual couples dressed up for a special occasion, like a prom. However, upon closer inspection, it becomes clear that each diptych is composed of two people rather than four. Each model is dressed as a man in one photo and as a woman in the adjacent one. This project was completed in 2009.
JJ LEVINEJJ Levine is an images-based artist living and working in Tiohti:áke/Montreal known for his compelling body of work in portraiture. Levine holds a Masters of Fine Arts in Photography from Concordia University. He is currently represented by ELLEPHANT Gallery (Montreal), and his work has been exhibited at museums, galleries, and art festivals in Canada, the United States, Mexico, as well as numerous European countries. His artwork and writing have been published in academic journals, including Photography and Culture (UK). Levine's images have also been featured in art magazines and newspapers internationally, such as CV Photo (Canada), Esse (Canada), Slate (US), The Guardian Observer (UK and US), and Society (France).Levine was a finalist for the Prix Découverte Louis Roederer in 2019 at the Rencontres d'Arles photography festival (France). In 2015, Levine self-published two artist books: Queer Portraits: 2006- 2015 and Switch. Levine's artistic practice balances a radical queer agenda with a strong formal aesthetic.