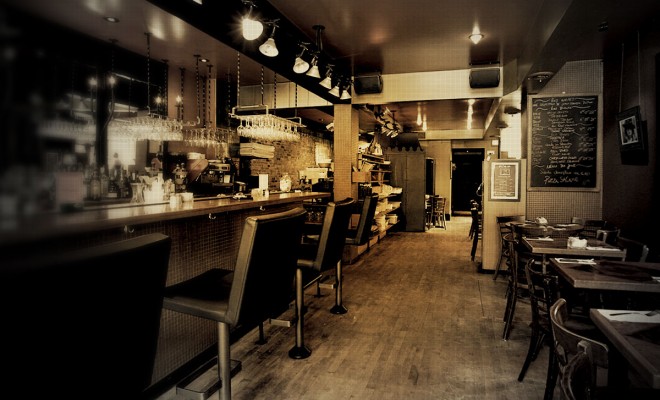 Trendy locals appreciate their impressive wine list and often drop by for a drink after work, or to dine on one of their many gourmet pizzas. Originality and flavour are on the menu here. Piz'za-za has an urban decor, with brick, wood and mirrors, centering on their impressive bar and open view of the kitchen. It's on the second floor that we find the pièce de résistance, their large glass wine cellar that would make any oenophile drool. During the summer months, you'll want to check out their lovely back patio.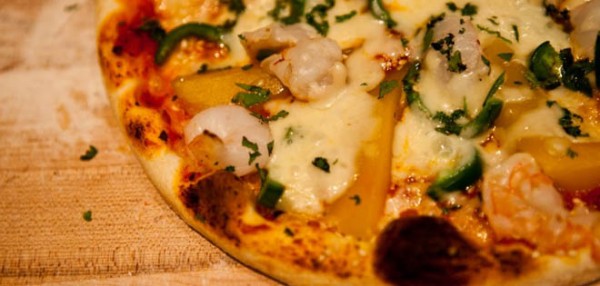 The restaurant staff is remarkably friendly and quick, creating a welcoming and inviting atmosphere. Employees receive regular courses on the wines offered in the restaurant to improve their service. The menu has many charms, for example, their tomato gratin with brie and raclette cheese made with Griffon beer. Bold, simple, and exquisite. The pizzas are delicious and made with fresh ingredients like fennel, fig, mango and smoked trout, and their salads and pastas are colourful and fresh. Every season, the chef makes up a new menu inspired by seasonal local ingredients.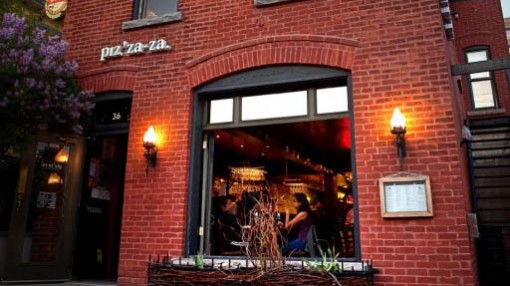 The restaurant also offers wine tastings hosted by oenologist Richard Charbonneau. With varying themes, these workshops are a fantastic way to discover the diversity of wines while savouring a succulent meal.
Piz'za-za is definitely worth the detour. Thanks to its proximity to Canada`s capital, it is common for locals and tourists to cross the river for some good food, good wine, all at a reasonable price. To view their menu or find out about their wine tastings, visit their website at www.pizzaza.ca
Piz'za-za Restau Bar à vin 36, rue Laval Gatineau, Québec [email protected] www.pizzaza.ca