Discovering the Mi'gmaq Culture
The Gaspésie and Maritimes regions, covered in this guide, have been inhabited by the Mi'gmaq people for thousands of years. Today, visitors can still encounter many of these First Nation communities across the area.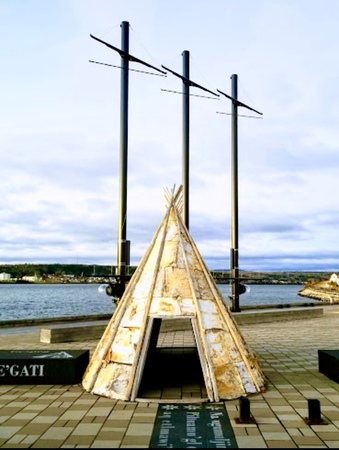 In Gaspé, a city with a rich history of French explorer Jacques Cartier's interactions with the Mi'gmaq nation, the Gespeg Micmac Interpretation Site showcases the culture of the local Mi'gmaq community. Through interactive exhibits and guided tours, the site offers a fascinating insight into the history and traditions of the Mi'gmaq people. The on-site shop features a range of authentic, high-quality Mi'gmaq crafts and other Indigenous products from Quebec.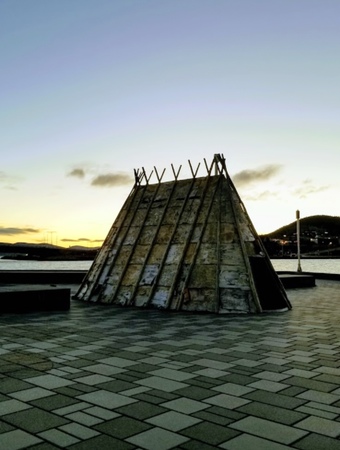 Further along the Baie des Chaleurs, Gesgapegiag is a popular spot for tourists eager to experience the unique attractions of Mi'gmaq territory. Visitors can enjoy a picnic in the community park or marvel at the impressive tipi erected by the sea in 2018.
For those seeking a more immersive experience, the community of Gesgapegiag offers cozy chalets and traditional tipis in Anse Sainte-Hélène. Alternatively, guests can stay aboard a replica of Jacques Cartier's La Grande Hermine, an iconic vessel from the age of exploration. Nearby, hikers and snowmobilers can take advantage of Le Relais de la Cache, located close to the Chic-Chocs mountain range.
One of the most exciting annual events in the region is the Pow-Wow, a traditional festival held every July. This vibrant celebration sees Mi'gmaq people from across the region coming together to share their culture and traditions through song, dance, and storytelling. Everyone is welcome to join in the festivities and experience the warm hospitality of the Mi'gmaq people.