America. Between Dreams and Realities
From June 9 to September 5, 2022

Presented as a world exclusive in Québec City, the America. Between Dreams and Realities exhibition proposes a sweeping panorama of 20th and 21st century American art through 100 paintings, sculptures, photographs, and videos from the prestigious collection of the Hirshhorn Museum and Sculpture Garden collection in Washington, DC, the Smithsonian Institution's national museum of modern art.

A wide-ranging group of more than 80 artists, including Louise Bourgeois, Edward Hopper, Arthur Jafa, the Guerrilla Girls, Willem de Kooning, Ana Mendieta, Louise Nevelson, Isamu Noguchi, Jackson Pollock, Lorna Simpson, and Andy Warhol produced the works assembled, which illustrate the impact of social and cultural history on artistic creation in the United States from the Great Depression to the present.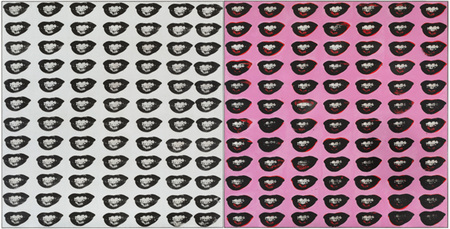 This outstanding exhibition will show how the artists have contributed to defining and reinventing the American dream by broaching themes such as the imagination of the land, the spectacle of everyday life, technological revolutions, or the challenges of globalization. It will also highlight identity-related questions and present committed practices attuned to the movement to achieve recognition for civil rights and feminism.